TIM L. DROEL
---
Attorney at Law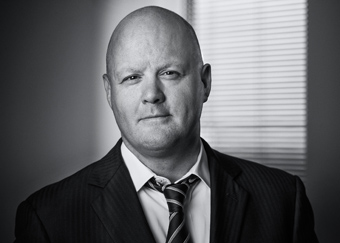 Tim L. Droel devotes his law practice to serving clients in the construction, real estate, renewable energy, and AgTech industries. Mr. Droel is driven to exceed his clients' expectations and has developed many longstanding relationships with clients due to his high quality work product and commitment to a client-first approach.
Mr. Droel helps private and publicly traded companies finance, acquire and develop commercial real estate and construct their building facilities throughout the United States and Canada. Over the past nine years, Mr. Droel has assisted a Fortune 500 company in expanding its facilities into twenty-three states and Canada. Mr. Droel also provides legal assistance to architects, engineers, general contractors, subcontractors and material suppliers. In particular, Mr. Droel assists his clients with their transactional matters (contracts, sales/use tax, licensing, bonds, liens, insurance, corporate formation, financing (including cash equity and tax equity transactions), acquisition, and regulatory matters, etc.) as well as with their handling of employment and labor law issues such as helping owners, investors and general contractors deal with unfair labor practices.
Mr. Droel also assists companies in the renewable energy industry finance, acquire, develop and construct wind and solar projects throughout the United States and Canada. Notably, Mr. Droel assisted a national wind farm developer with a 200-megawatt wind farm development in Southwest Minnesota, and further assisted this same client in acquiring eight wind project companies in three different states. In addition to his extensive experience in the construction, real estate and renewable energy industries, Mr. Droel regularly advises his clients on transactional and litigation-related matters in the AgTech industry.
If disputes arise, Mr. Droel assists his clients in their efforts to find speedy and amicable resolutions. And if an acceptable resolution cannot be obtained, Mr. Droel has the knowledge and experience to represent his clients in litigation or arbitration proceedings. Mr. Droel has appeared on behalf of his clients in many state and federal court proceedings throughout the United States; and in fact, Mr. Droel's appearances have included court and arbitration proceedings in twenty-seven different states.
tdroel@droellaw.com
952.835.1928
Download VCard
Download Bio (pdf)


Education
---
William Mitchell College of Law, J.D.
University of Wisconsin, B.S.
Bar Admissions
---
State of Minnesota
State of South Dakota
State of Texas
United States District Court, District of Colorado
United States District Court, District of Minnesota
United States District Court, Eastern District of Texas
United States District Court, Southern District of Texas
United States Court of Appeals for the Eighth Circuit
United States Court of Appeals for the Tenth Circuit
United States Tax Court
Law Clerk
---
Hennepin County District Court Judge John L. Holahan - Retired
Representative Clients
---
Berkshire Hathaway Energy
Con Edison
Dering Pierson Group LLC
Diageo, plc
EAPC Wind Energy
EDF Renewable Energy, Inc.
Juhl Energy, Inc.
Life Time Fitness, Inc.
Ross & Associates
RWE Clean Energy, LLC
Sempra U.S. Gas & Power
Sportsdigita
Texan Floor Service
Velocity Hockey
Legal Associations
---
American Bar Association
Dallas Bar Association
Hennepin County Bar Association
Houston Bar Association
Minnesota State Bar Association
South Dakota State Bar Association
Texas State Bar Association
Business Associations
---
Associated Builders and Contractors, Inc.
Associated General Contractors
Minneapolis Chamber of Commerce
Minnesota Builders Exchange
MnSEIA