ADAM J. OLIVER
---
Attorney at Law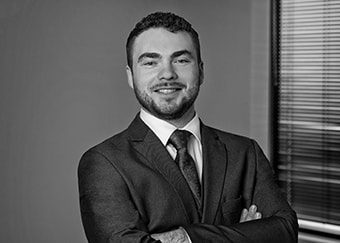 Adam J. Oliver is dedicated to assisting clients in need of services in corporate, construction, real estate, and business law. Consistent with all attorney's at Droel Law, Mr. Oliver analyzes client matters holistically, providing legal solutions tailored for their real-world effectiveness and business ramifications. Prior to joining Droel Law, Mr. Oliver spent years working in construction and agriculture, and has obtained a front lines understanding of the industries.
Mr. Oliver will assist clients in all stages and aspects of their venture, from incorporation to litigation. Specifically, by assisting clients:
During litigation and dispute resolution, providing efficient and effective trial practice.
In corporate issues such as structuring, drafting, and negotiating complex transactions, including mergers and acquisitions, corporate formation and governance, joint ventures, and strategic investment.
With general business needs regarding unique and complex commercial transactions, preservation of confidential information and trade secrets, and employee relations.
Throughout real estate transactions, addressing needs such as land leasing and easements, title searches and opinions, real estate disposition, and land use compliance.
In the construction industry, assisting owners and contractors navigate their transactions and disputes, including financing and project development, lien rights, tax issues, and other complexities.
In the renewable energy industry, assisting large-scale energy providers solve issues arising from regulatory compliance, community solar programs, and other renewable energy needs.
aoliver@droellaw.com
509.540.4365
Education
---
Northwest University. B.A.
University of Minnesota Law School
Bar Admissions
---
Legal Associations
---
Wisconsin State Bar Association